Fresas de fresado Avellanador Broca Fresa de carburo Freze Sierra de cuchillas para máquina CNC
Descripción del producto
Fresas de fresado Avellanador Broca de carburo Freze Sierra Hojas de molino para máquina CNC Ventajas de productos
1.Products Advantages of Milling Bits Countersink Bit Fraise Carbide Freze Saw Mill Blades For Cnc Machine
orte
Welcome and congratulations!You found us a professional factory!

 Size & Design

1.We not only supply all kinds of high quality solid carbide End Mills ,but also different types of Drill Bits,Reamers,Tool Holders,Cutter Heads,Saw Blades and Inserts.

2. We have 0.02mm-25mm different diameter and 38mm-150mm length Milling Cutters for your winner market.HRC45/55/60/65 ,1-6 flutes for you to choose.

3.OEM:Special Cutters Customized acceptable!Coated OEM also.We can produce according to your drawing,too.Or the hot deisgned recommend to you.               

4. HS Code reference for you to control everything:8207709000.

5. Mixed size and types in one batch available.

6. For distributor,we can label your brands on cutters and plastic box.

Coated(Mix Coated )

1. We accept Mix coated in the same model number, Also one batch with different coating and types.

2. AlTiN,TiAlN,TiSiN,TiN,DLC,NANO for you to choose to win your competitors!

MOQ (Small Qty )

5-10-500-1000-5000-10000 pcs all are welcome. 5 pieces per order is MOQ.

OEM One-Step Packing

We package all our goods carefully.We also accept your packing design OEM packing it for your control.

Samples Service

1. Some items free samples for you.

2.  Free samples but pay shipping cost.

3. Lowest shiping fee for you to choose.

4.Order to us,sample fee will be refund to you.

5. Become our VIP clients,free samples for you!

6.Samples within 1 day send out.

7.OEM samples are hot welcome.
Ventaja de la empresa
2.Company & Sevice Advantage of 

Milling Bits Countersink Bit Fraise Carbide Freze Saw Mill Blades For Cnc Machine
orte
As a factory supplier assurance for you:

About our products profit for you:

1. 100% Product Quality Protection

1.100% new material,no recycle!Imported material:Sandvik,Teafutec,Kennametal,Guhring,Sumitomo.

2.Improt CNC machine.Import from Germany,Australia and Switzerland:Walter and Helitronic,Anka and Rollomatic.

3.Our test machines import from America,Japan,Germany and Swetzerland.

4.Three tests after been produced.Serious QC team do it.

 

2. 100% On-Time Shipment Protection

UPS/Fedex/DHL/TNT/EMS/E-pack/China POST and By sea etc.(Depend on your convenience.)

3. 100% Payment Protection

T/T/Paypal/LC/westunion/moneygram/China Unionpay and so on.On AliExpress also available.( Depend on your convenience.)

4. Most Popular "End Mill Milling Cutter" Factory

We are facatory with 12 years experience.

5. We Passed CE and ROHS and SGS Certifications

We devoted to be Top 1 End Mill factory in china!

Good factory Supplier save your time and money, help you win market!Give you an edge on your competitors! 

Factory Lowest Price

1. We are factory( our factory add for you to check: 235 No, Yangchenghu Road ,Xixiashu Town,Xinbei District,ChangZhou,Jiangsu,China)ensure lowest price,good quality and best service for you.Welcom to our factory for visiting.

Fast Delivery Time

1.Samples : standard model and stock goods only within 1 day send out.

2.Other process sample time:2-6days,a big order:2-12days , biggest order depend on quantity.

7 days*24 Hours Service

1.24 hours you can call us and help to solve your problem.

2.Skype,Whatsapp,QQ and so on are online all day!

3.One-Step Service for you!VIP treatment for all our clients!
Acerca de los Productos \ n
3.Main Process & Production Information
orte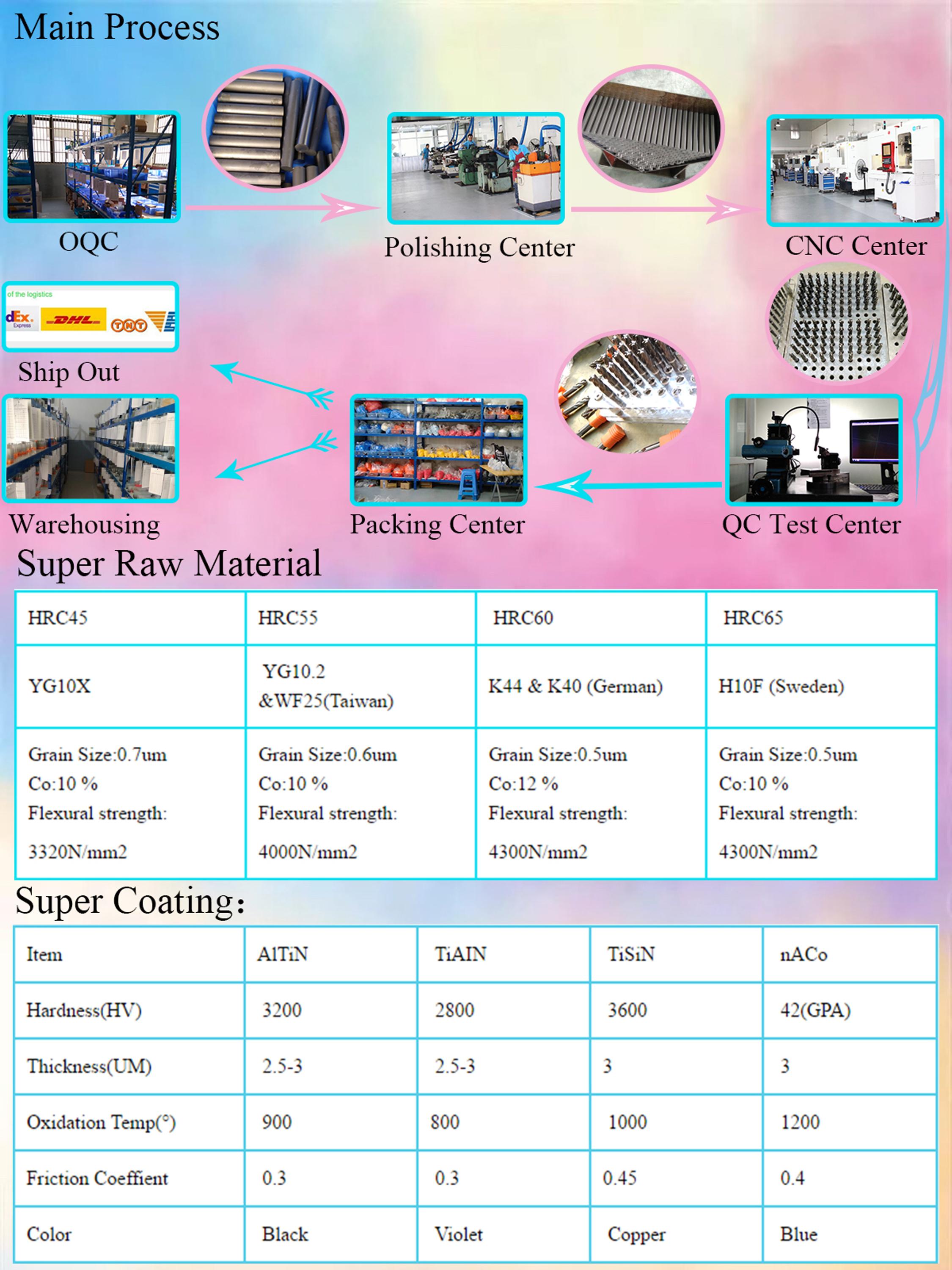 \ n Campo de aplicación: 45 ° Corte sugerido: Aluminio, Cobre, Hierro, Acero Ordinario, Acero Duro, Acero Inoxidable. \ n55 ° Corte Sugerido: Aluminio, Cobre, Hierro, Acero Ordinario, Acero Resistente al Calor, Acero Inoxidable, Aleación de Ti. \ n60 ° corte sugerido: acero ordinario, acero duro, acero resistente al calor, acero inoxidable, aleación de Ti. \ n65 ° sugerir corte: acero inoxidable, aleación de Ti, acero templado, acero resistente al calor, acero templado y templado. \ n Fuerza de la empresa
4.About us & Certifications & Exhibition
orte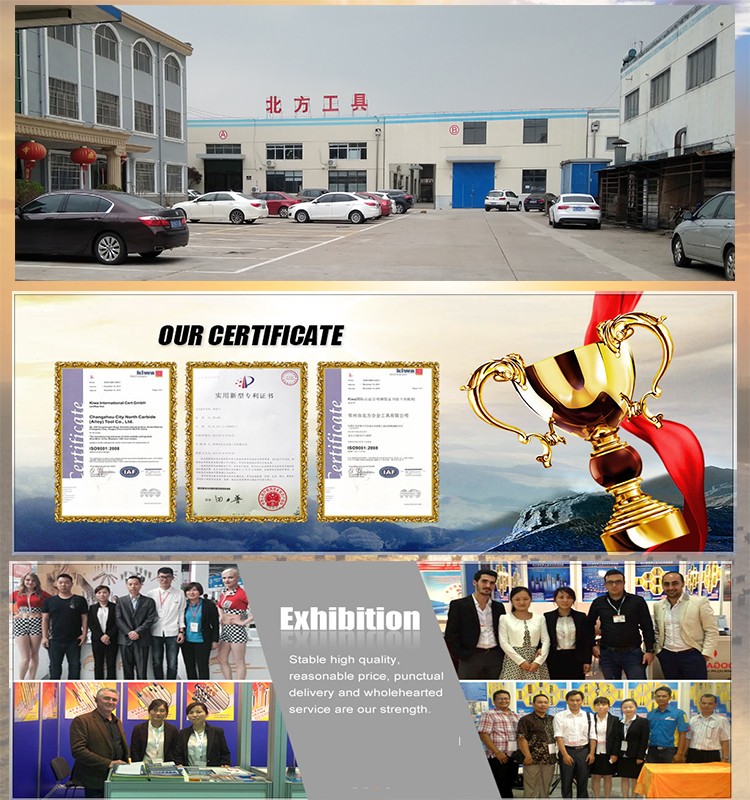 \ n Sobre nosotros: \ n Changzhou North Carbide Tool Co., Ltd es una empresa profesional que se especializa en el diseño, fabricación y venta de herramientas de corte de carburo sólido. En los últimos años, North Carbide Tool ha introducido máquinas de pulido CNC avanzadas de Australia ANCA y Alemania Michel Deckel. Además, se ha introducido el instrumento de prueba de herramientas avanzadas de Alemania Eouer. \ N North Carbide Tool fabrica principalmente herramientas de fresado y torneado de carburo sólido, perforación herramientas, herramientas especiales para el área de PCD, mientras tanto, se pueden diseñar para los clientes una variedad de herramientas de corte no estándar. Todos los productos se aplican ampliamente en el área de procesamiento de maquinaria, como automóviles, moldes, plásticos, etc. \ n North Carbide Tool siempre tiene el objetivo de "Sobrevivir de la calidad, desarrollar desde el prestigio". ¡Con la mejor calidad, el precio competitivo y la mejor actitud de servicio, las personas del Norte creen que pueden volar más lejos! \ N Certificación: * TUV * SGS * ISO9001-2008 \ n Más productos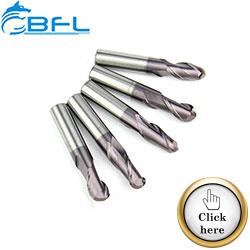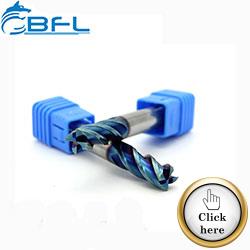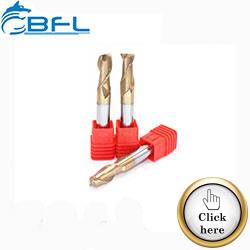 orte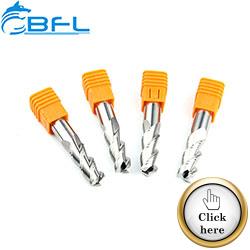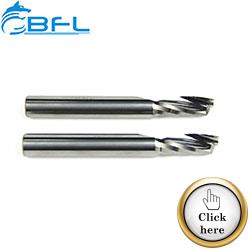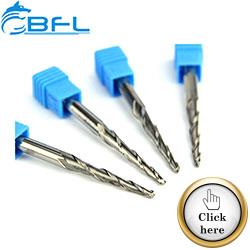 orte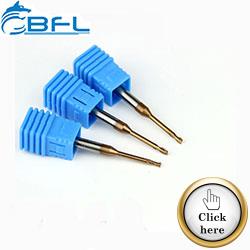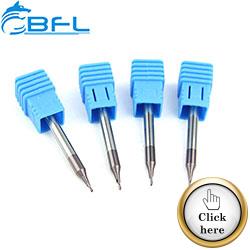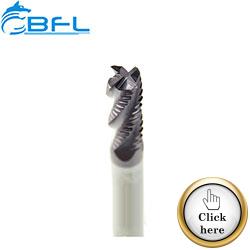 orte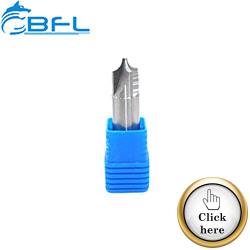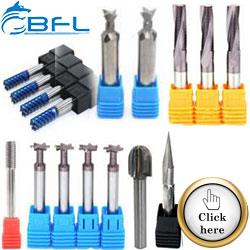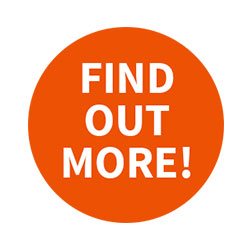 \ n \ n Querido
Estimados clientes, \ n Si no está satisfecho con los productos mencionados anteriormente. \ N Si tiene solicitudes especiales de herramientas. \ N Si no ha encontrado el producto correcto que necesita. \ N Somos su mejor opción, permítame haga una consulta de su parte. \ n Le recomendaremos los productos correctos que encuentre. \ n ¡Nuestro experimentado equipo de diseño lo está esperando! \ n
| | |
| --- | --- |
| Mob: | 008613961159067 |
| WhatsApp: | 008613961159067 |

\ n \ n \ n
Grupos de Producto : Molino de extremo de hoja de sierra